Our Practice Philosophy
Bluffside Smiles is committed to keeping individualized patient care at the center of everything we do. Our staff always works to keep patients fully informed of all of their treatment options, and we will never pressure you into any service or procedure. Whenever possible, we will work to preserve your existing teeth. From the moment you enter our office, you will be welcomed and treated as a family member, and we will never deliver care or advice we wouldn't give to our own families. We believe that dental decisions should be clear and transparent, and in every case, we endeavor to educate patients on everything we do, from procedures to billing. We believe that dentistry should be pain-free, and our skilled staff and gentle methods help to ensure that's the case. We believe that healthy smiles lead to healthier, happier lives. Visit us today for a better experience.
Carolyn Giannelli, DDS
Dr. Carolyn Giannelli was born and raised in Chicago and is, unapologetically, a huge Cubs fan. Dr. G received her DDS in 1991 from Northwestern University Dental School after earning her B.S. from St. Mary's University in Winona, MN, with a double major in Biology and Psychology and a minor in Chemistry. She practiced dentistry in the Chicago area in her own practice for 23 years, took on great adventures and in 2016 becoming a dental director for a community health center in Mankato, MN, overseeing 47 employees and providing services for well over 6,000 patients a year.
Administration & Customer Service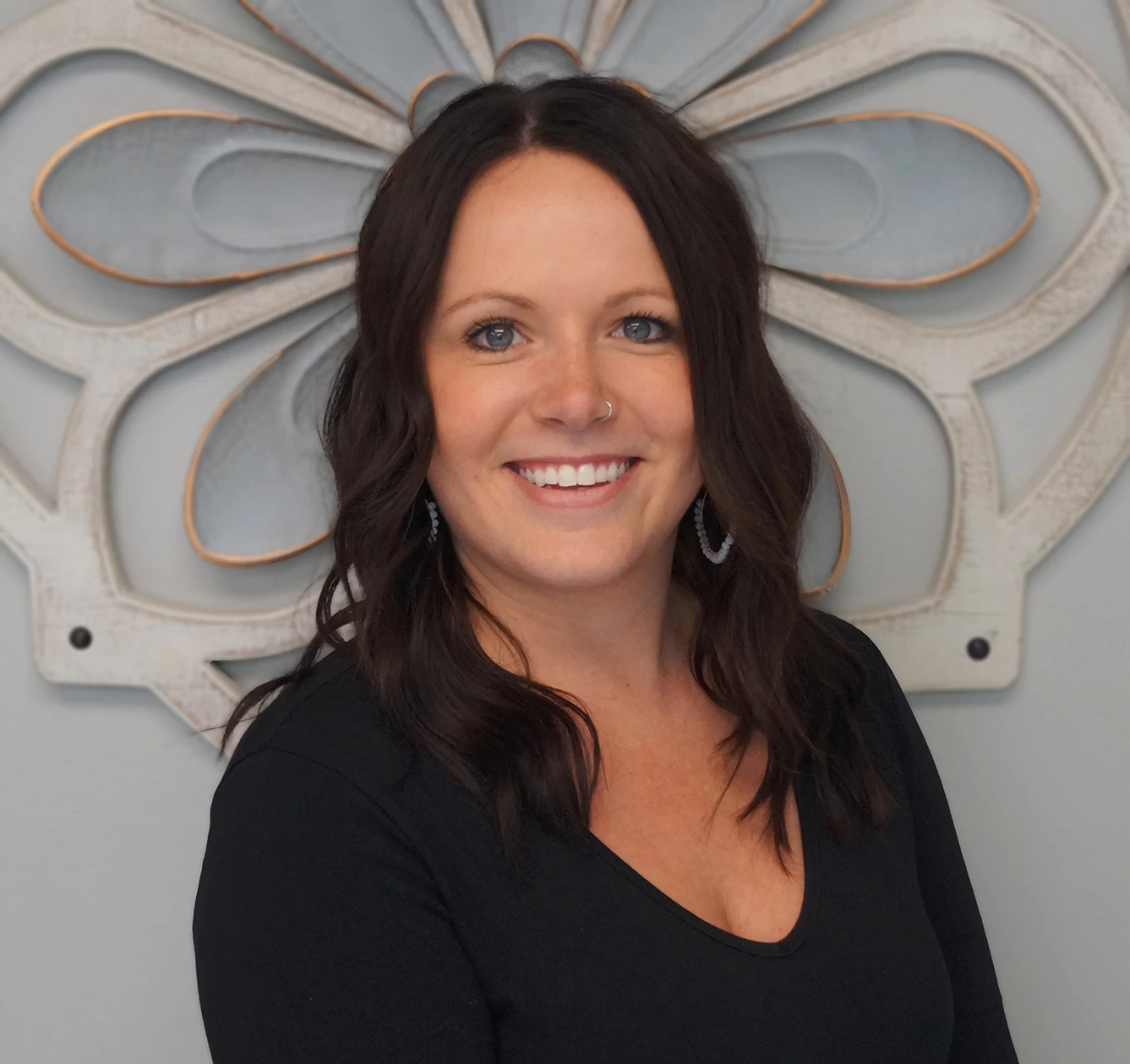 Ashlee – Administration
Ashlee is originally from La Farge, Wisconsin. Having worked in an administrative capacity for some time, she joined our Bluffside Smiles team at the beginning of 2023. Smiles and teeth are usually the first thing she notices in people, so being a part of patients' journey to good oral healthcare and a beautiful smile was one of the reasons she entered the field of dental care. She is always working to ensure that all the patients who come through our door feel welcome and comfortable. She also loves showing them that getting a beautiful smile doesn't have to be a scary process. Ashlee's knowledge of insurance helps our patients understand their out-of-pocket costs and benefits, making their visits less stressful. She enjoys working in our office setting where coworkers feel more like family and patients all know us by name and consider us family. In her free time, Ashlee loves boating and fishing on the Mississippi with her boyfriend and friends. She can also often be found gardening — she has what she describes as an overabundance of indoor plants that leads her boyfriend to call her a "plant hoarder."
Katie – Administration
Katie was born in Blaine, Minnesota, and she has also lived in Fargo, North Dakota. After high school, she studied for a time at North Dakota State University for Nursing. After a time working in patient care, she became part of our administrative team in summer of 2023. What drew her to this position is her love of healthcare and working with patients. Her focus is always on providing a welcoming environment that helps patients to feel at ease about their dental work. She enjoys getting to know everyone who comes through our door and alleviating any feeling of intimidation or dental anxiety. One of the things she likes most about our Bluffside Smiles office is that we really have a family-like environment.  Outside of work, Katie loves spending time with friends and family, being at the racetrack, and traveling around the world. She has a dog named Duke and a cat named Goose, and she is excited to be welcoming a baby in the fall of 2023.
Trish – Dental Hygienist (RDH)
Trish grew up on a farm near Readstown and moved to the Minneapolis area, where she received a bachelor's degree in dental hygiene from the University of Minnesota. She has been a dental hygienist for 20 years and was also an instructor for dental hygiene students. She joined Bluffside Smiles in July of 2017. She really enjoys working with Dr. Giannelli and the rest of the team. In addition to quality treatment, our very caring atmosphere is something that Trish appreciates. In her free time, she enjoys playing golf, spending time with her family, and experiencing local events.
Barb – Dental Hygienist (RDH)
Barb is from West Salem, Wisconsin. After working in another field for a number of years, she earned her associate's degree in Dental Hygiene from MATC in 1996. She joined our Bluffside Smiles team in the spring of 2023. What first drew Barb to the dental field is that she loved her dentist when she was younger, and he encouraged her to go into hygiene. Her main focus when it comes to patient care and education is encouraging them in the importance of good home care and how essential that is to overall health. In addition to her years of experience, she brings to our office a dedication to building trust and understanding patients' needs. What she enjoys most about working at Bluffside Smiles is our great staff, particularly our helpfulness, teamwork, and commitment to our patients. When she isn't in the office, Barb loves to golf and travel.
Dianne – Dental Hygienist (RDH)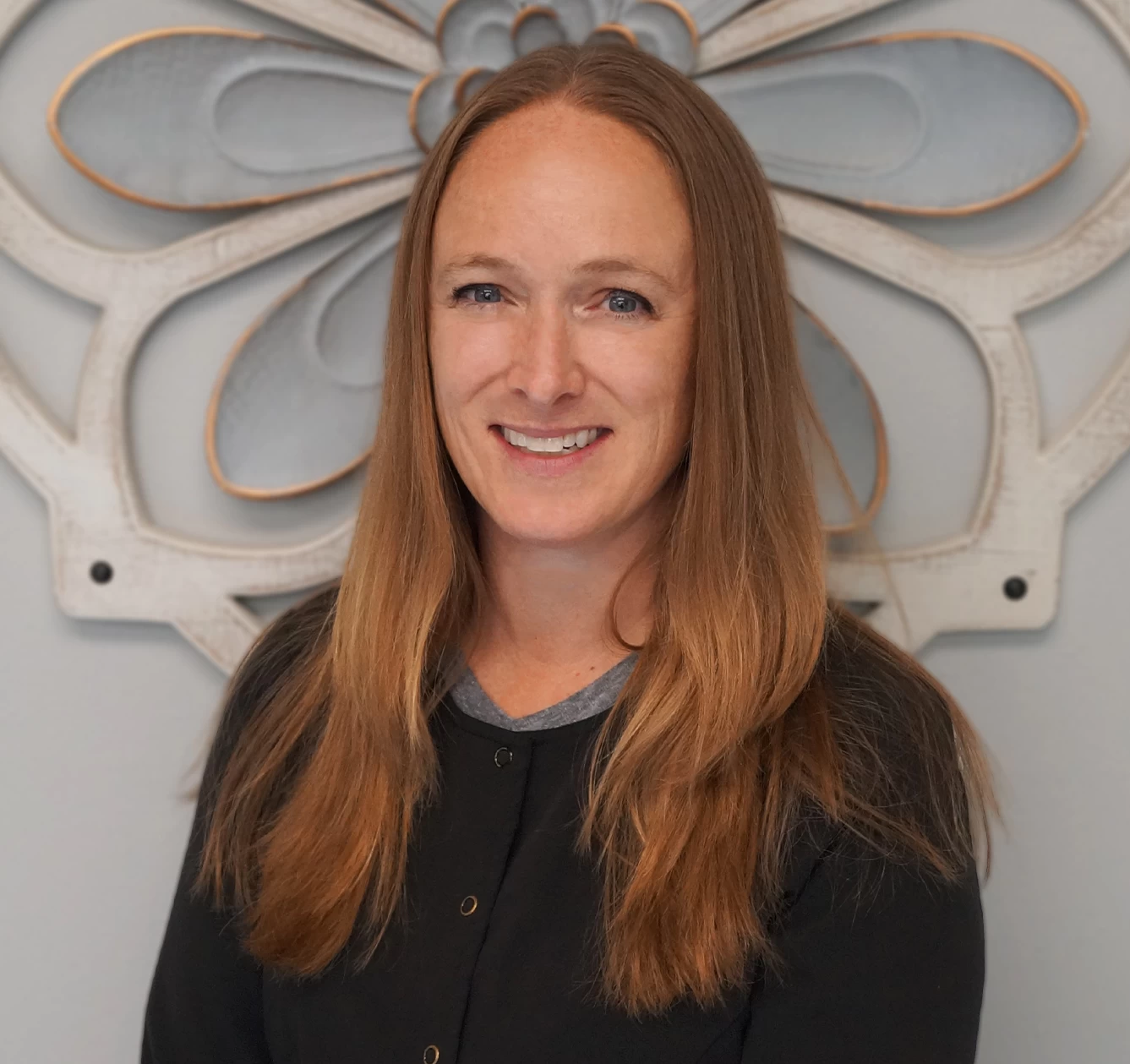 Melissa – Dental Assistant (CDA)
Melissa has been a part of our Bluffside Smiles team since the spring of 2016. She earned her degree from Western Wisconsin Technical College (now Western Technical College) in 2001, and she's worked in the dental field since. What she likes best about being a part of this office is our team: she loves the staff and our two amazing dentists. She likes that our team is a fun and energetic one, and she knows that our patients appreciate that. Melissa thinks the most important things she brings to Bluffside Smiles Dental are her knowledge and almost 20 years of experience.
Leann – Dental Assistant (CDA)
Leann is originally from Caledonia, Minnesota, and she graduated from Caledonia High School in 1993. After graduation, she attended Riverland Technical College in Rochester. She's been working as a certified dental assistant since 1999. What made her want to enter the field of dental care is that she loves working with people and helping them to keep their smiles. Leann loves the fact that our office puts people first and focuses on a great patient experience for everyone who walks through our doors. She's excited to bring her 20+ years of experience to this staff of professionals who all work together so well as a team. Outside of work, she loves spending time with friends and family, especially her husband, Jeff, and their two daughters, Alyssa and Brianna. Leann also enjoys scrapbooking, working with her flowers, and feeding the birds. 
Micah – Dental Assistant (CDA)